Yamaha YZ250F / 450F Xtrem Skid Plate - Black
Reference AX1428
In stock
Yamaha YZ250F / 450F Xtrem Skid Plate - Black
Yamaha YZ250F / 450F Xtrem Skid plate. Weight : 1.8 Kg. The Xtrem skid plate offers complete protection for your chassis. Designed for extreme races such as the Erzberg Rodeo or the Red Bull Romaniacs, our skid plate is designed for Yamaha YZ250F / YZ450F. It will protect your frame and housings up to the toe caps while including link protection. In terms of technical characteristics, HDPE plastic is 40% lighter than aluminum, does not generate vibrations and does not undergo deformation. It significantly reduces the resonance effect during impacts on protection. Engine protection is a consumable item, wear is therefore normal, only premature breakage of the product can be taken as warranty. Fits only on YZ250F - YZ450F models. WARNING this reference is not compatible for all years.
Check compatibility with my bike
Consult the general conditions of sale.
Select your bike to discover the compatible products
Compatibility with other accessories
Fitment and compatibility with any other accessory not listed above cannot be guaranteed with your purchase. Any changes made by you are your sole responsibility and cannot be taken care of afterwards.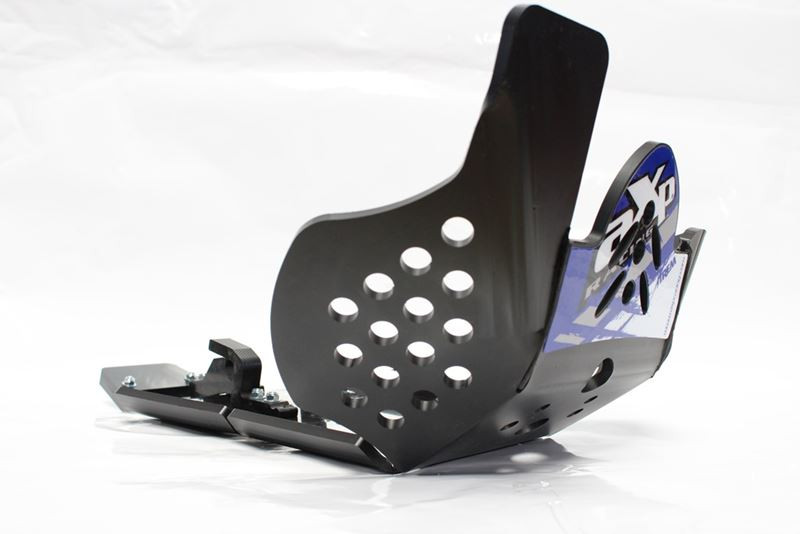 | Selection | Brand | Type | Year |
| --- | --- | --- | --- |
| | Yamaha | YZ250F | 2014 |
| | Yamaha | YZ250F | 2015 |
| | Yamaha | YZ250F | 2016 |
| | Yamaha | YZ450F | 2014 |
| | Yamaha | YZ450F | 2015 |
| | Yamaha | YZ450F | 2016 |
| | Yamaha | YZ250F | 2017 |
| | Yamaha | YZ450F | 2017 |
| | Yamaha | YZ250F | 2018 |
Select your bike to discover the compatible products