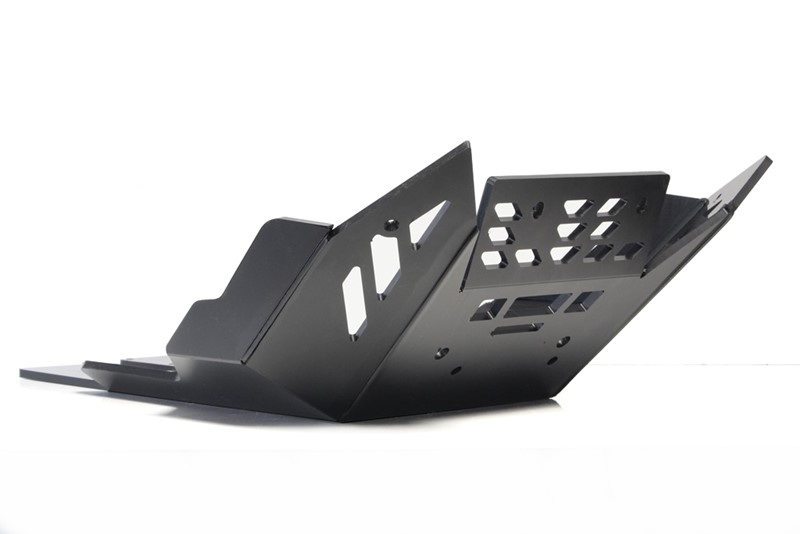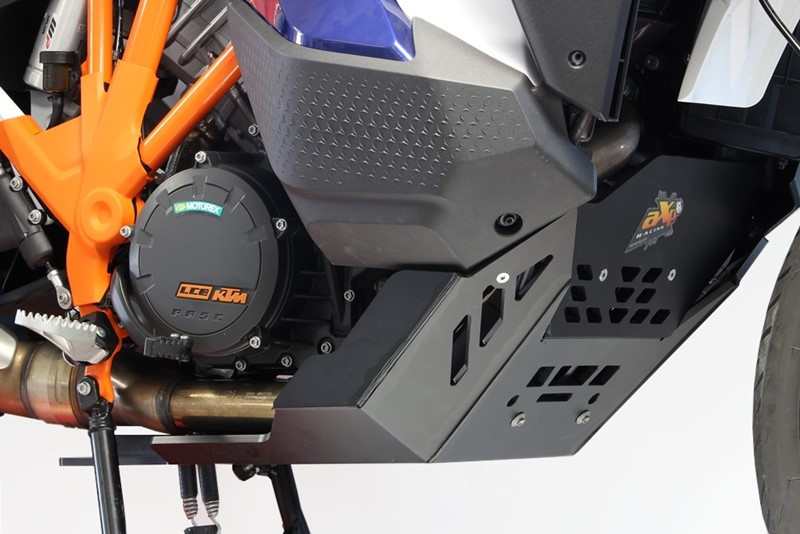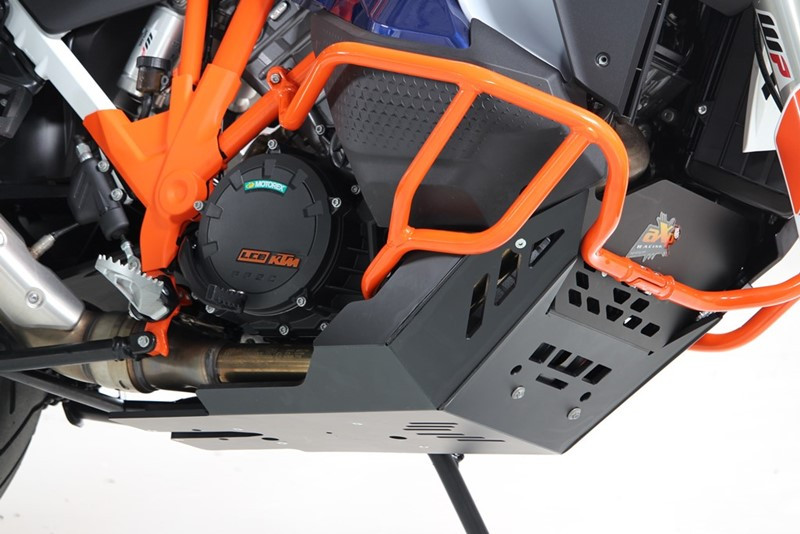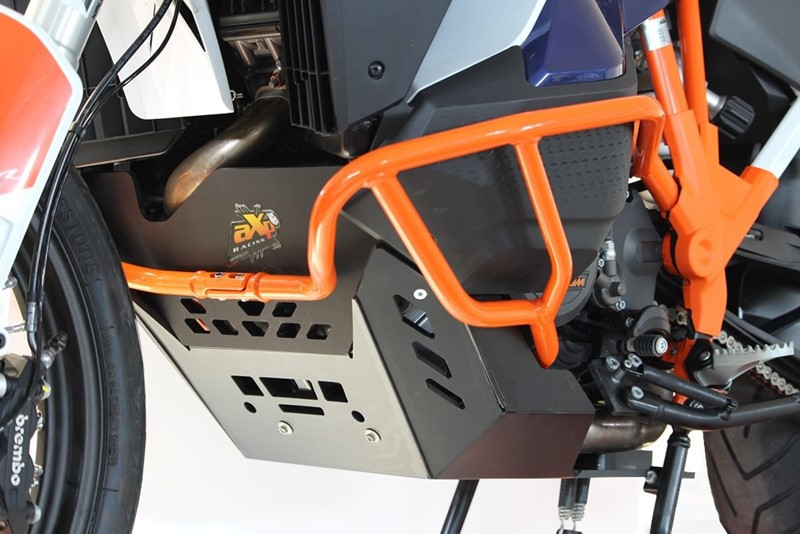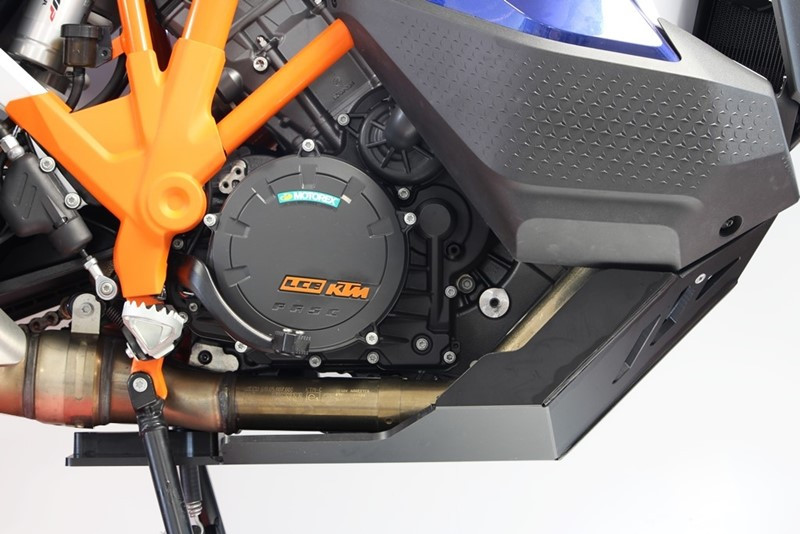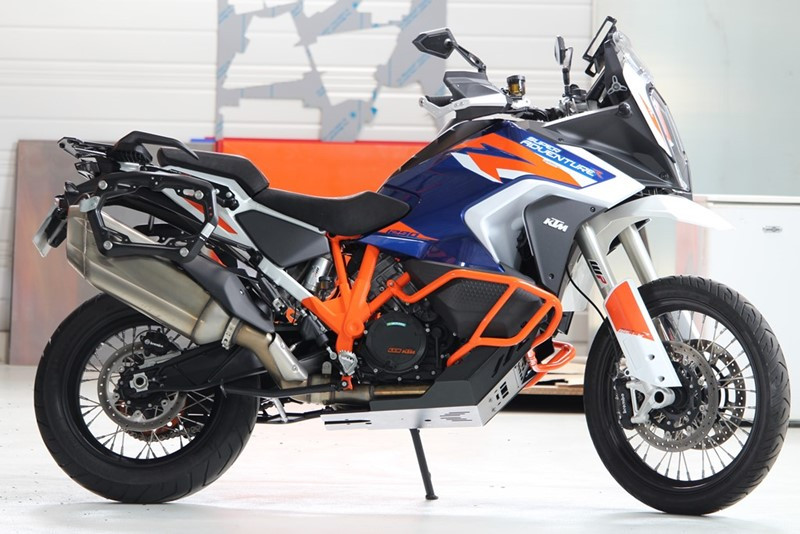 Skid plate KTM 1290 SUPER ADVENTURE R / S ( 2021 - 2022 ) - Black
Reference AX1627
Un surcoût lié au dimension du colis pourront s'appliquer au moment de valider votre commande
KTM 1290 SUPER ADVENTURE R / S BLACK SKID PLATE - 2.9Kg - Made of High Density PolyEthylen (HDPE) plastic 8mm thick, this bashplate protects the engine block and the important parts of the bike. 30 to 40% ligther than alloy plates, the AXP sump guard erases reasoning noise from rocks impacts, does not generate any vibration and does not undergo déformations, which will make the maintenance easier than with alloy option. The fixation system has been done to be robust and lightweight ( watch the video below to see more ). Contrary to painted alloy plates, we cut in the mass so the black color will stay black all along. We warranty the COMPATIBILITY WITH THE OEM CENTER STAND, EXHAUST AND CRASH BARS. For other aftermarket accessories, some cuts may be required.
Check compatibility with my bike
Consult the general conditions of sale.
Products from the same category