Rear Rack Aprilia Tuareg 660 ( 2020 - 2023 ) - Black
Reference AX1695
In stock
Rear Rack Aprilia Tuareg 660 ( 2020 - 2023 ) - Black
Aprilia Tuareg 660 tail rack. Square dimensions : 283mm x 348mm - The AXP cargo rack has been designed to carry flexible luggage on all your travels! 15mm thick and machined in the mass, it is made of high density polyethylene plastic. We have integrated the holes for the ROTOPAX and integrated two handles which will be used as much to raise the motorcycle in the event of a fall as to hold on if you have a passenger! The advantage of this product is the weight but also the rigidity and elasticity that will help absorb shocks without undergoing deformation.
Check compatibility with my bike
Consult the general conditions of sale.
Select your bike to discover the compatible products
Don't hesitate to share and follow !
Compatibility with other accessories
Fitment and compatibility with any other accessory not listed above cannot be guaranteed with your purchase. Any changes made by you are your sole responsibility and cannot be taken care of afterwards.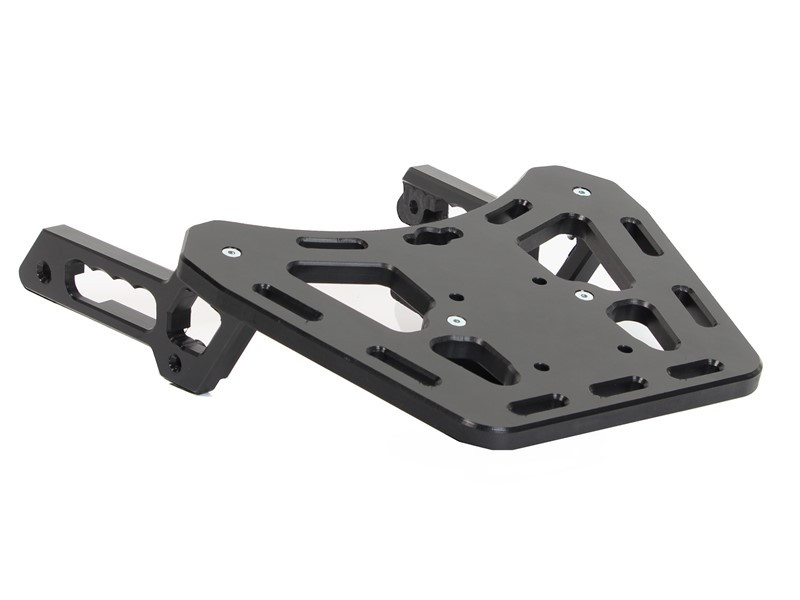 | Selection | Brand | Type | Year |
| --- | --- | --- | --- |
| | Aprilia | TUAREG 660 | 2020 |
| | Aprilia | TUAREG 660 | 2021 |
| | Aprilia | TUAREG 660 | 2022 |
| | Aprilia | TUAREG 660 | 2023 |
Select your bike to discover the compatible products