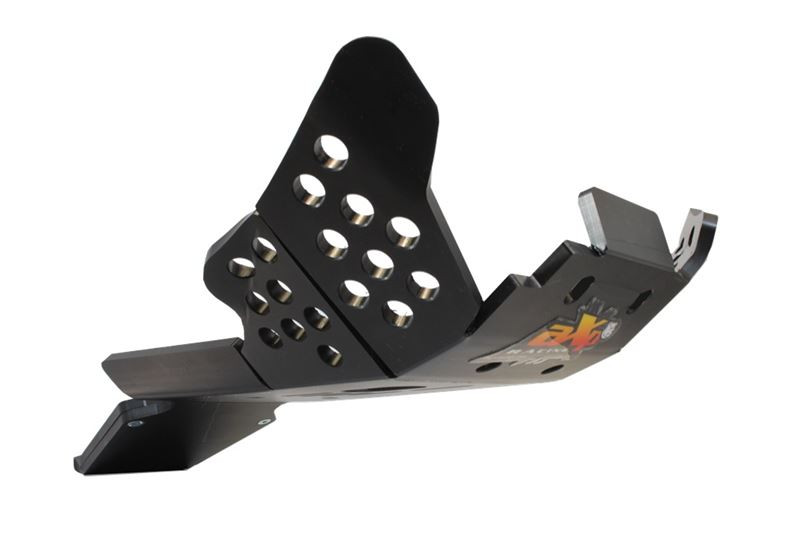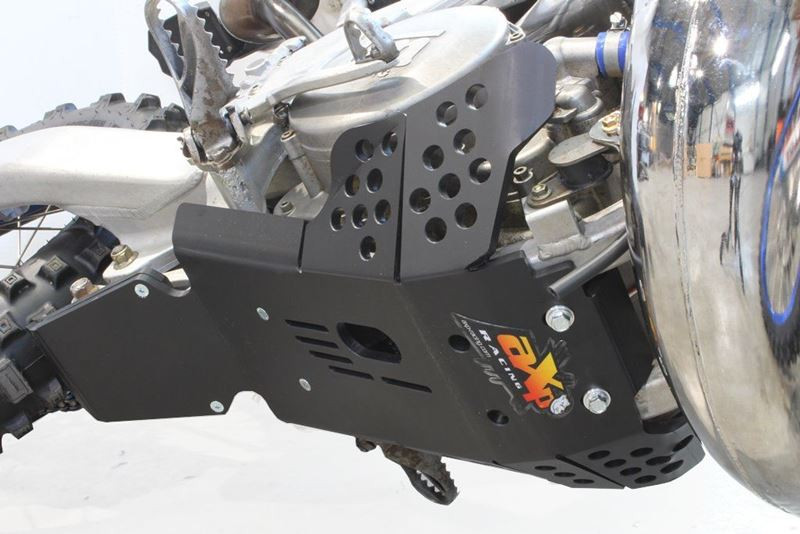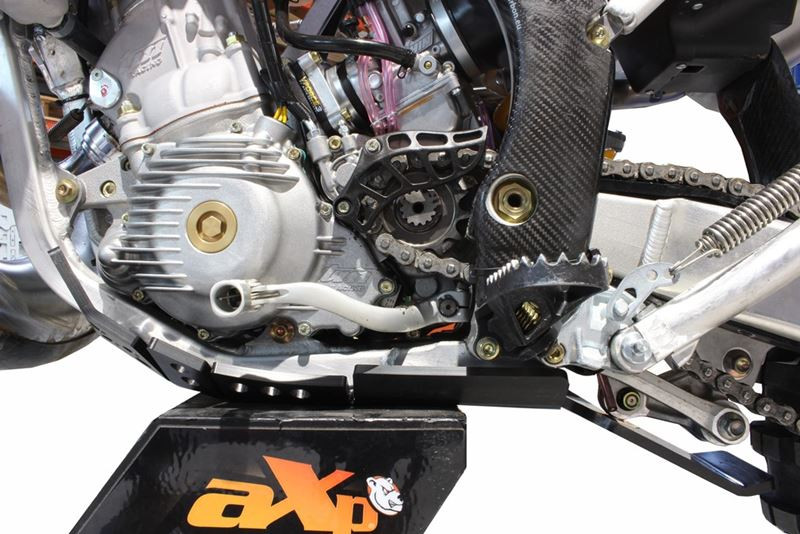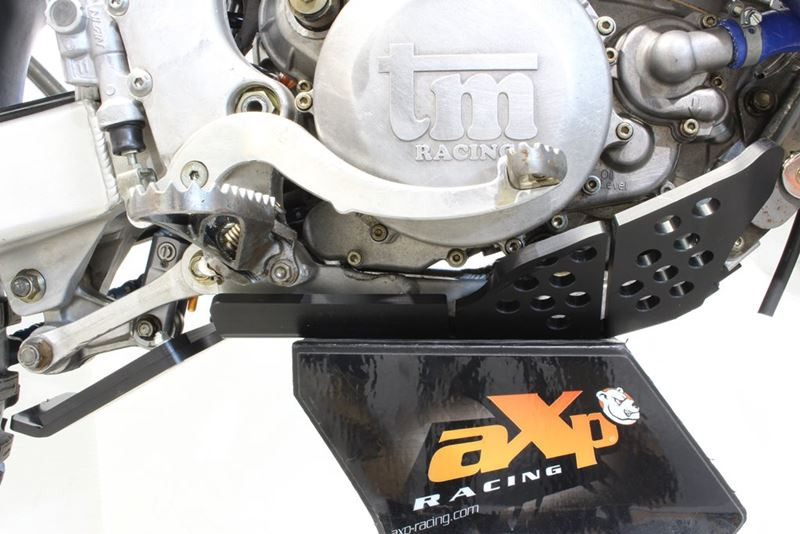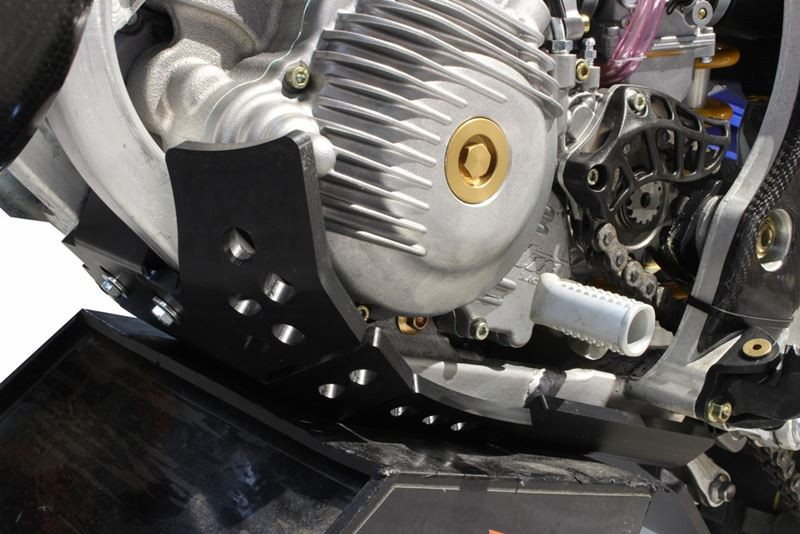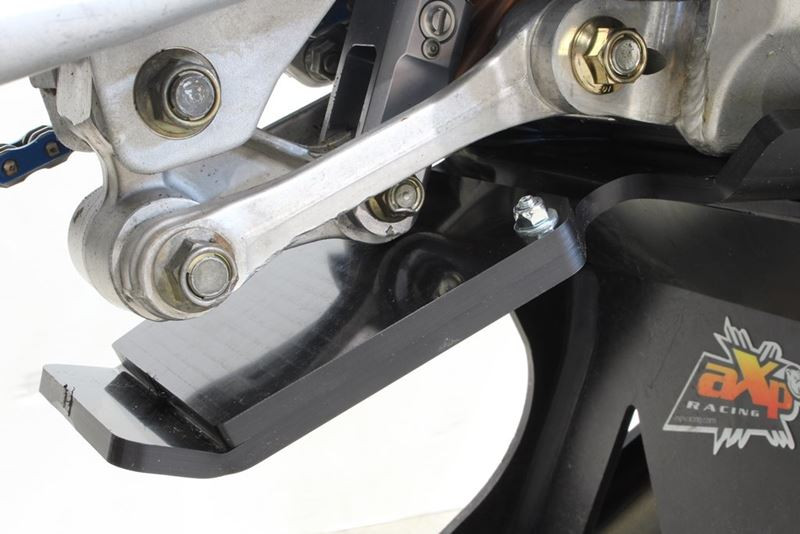 2019 - 2021 TM Racing 250 / 300 Xtrem Skid Plate - Black
Reference AX1539
TM Racing 250 / 300 Xtrem Skid plate. Weight : 1 Kg. The Xtrem AXP Racing skid plate is designed differently than the MX / SX line. This model integrates an integral protection of the frame until below the footrests. Polyethylene is a material that is 40% lighter than aluminum and does not deform, generate resonance or vibrations and ages better over time. This skid plate can only be mounted on models EN 250Fi ES 2S - EN 300Fi ES 2S - EN 250 ES 2S - EN 300 ES 2S - MX 250 ES 2S - MX 300 ES 2S. WARNING this reference is not compatible for all years.
Check compatibility with my bike
Consult the general conditions of sale.
Machine compatibility
| Brand | Type | Year |
| --- | --- | --- |
| TM Racing | EN250Fi ES 2T | 2019 |
| TM Racing | EN300Fi ES 2TE | 2019 |
| TM Racing | MX250 ES 2T | 2019 |
| TM Racing | MX300 ES 2T | 2019 |
| TM Racing | EN250Fi ES 2T | 2020 |
| TM Racing | EN250Fi ES 2T | 2021 |
| TM Racing | EN300Fi ES 2T | 2020 |
| TM Racing | EN300Fi ES 2T | 2021 |
| TM Racing | EN250 ES 2T | 2020 |
| TM Racing | EN250 ES 2T | 2021 |
| TM Racing | EN300 ES 2T | 2020 |
| TM Racing | EN300 ES 2T | 2021 |
| TM Racing | MX250 ES 2T | 2020 |
| TM Racing | MX250 ES 2T | 2021 |
| TM Racing | MX300 ES 2T | 2020 |
| TM Racing | MX300 ES 2T | 2021 |
Products from the same category