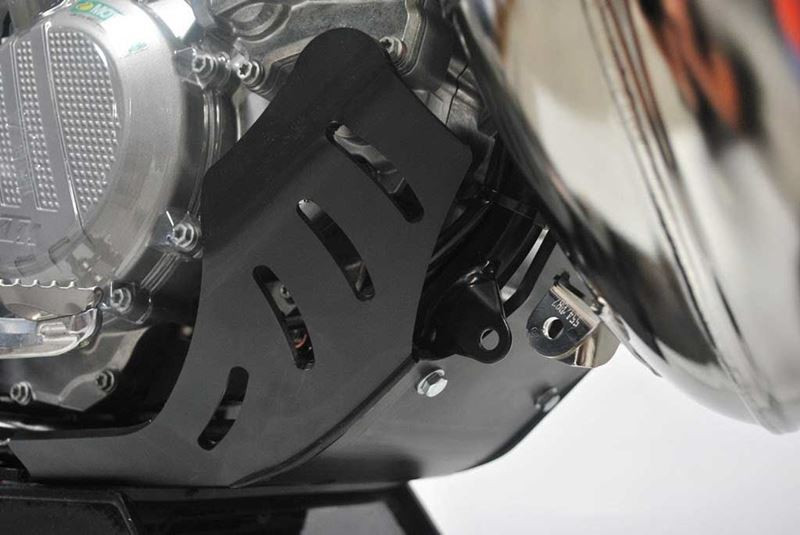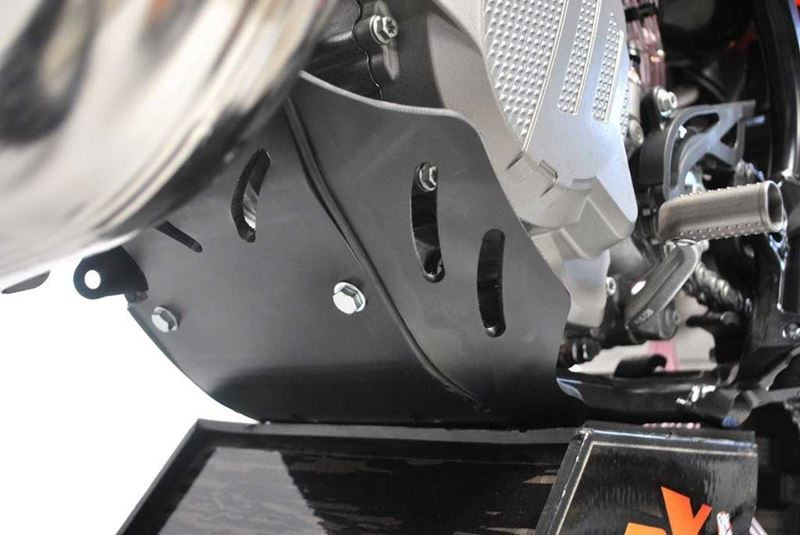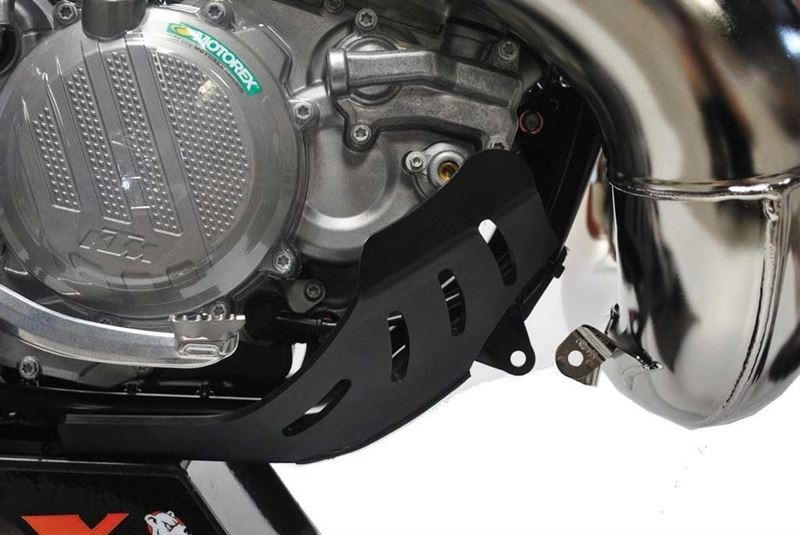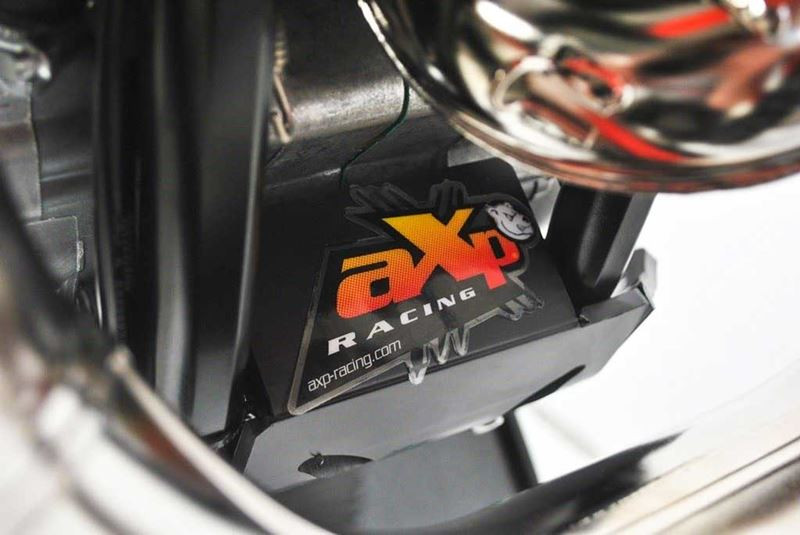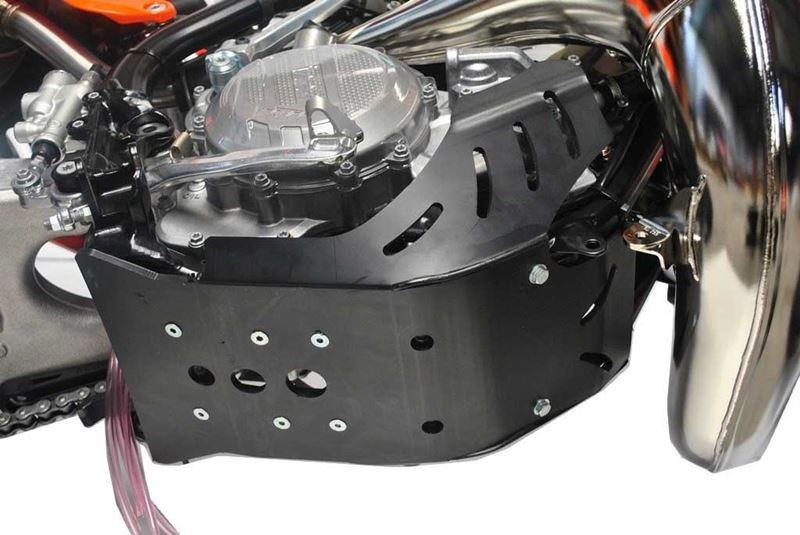 Skid plate KTM / Husqvarna 250 - 300 2 stroke Enduro ( 2017 - 2023 ) - Black
Reference AX1400
Husqvarna / KTM 250 / 300 2 Strokes Skid plate. Weight : 0.75 Kg. The plastic HDPE skid plate is dedicated to motocross, supercross and classic enduro use. Made from 6mm thick polyethylene, it covers the underside of the frame, protects the lower engine and crankcases from projections. Unlike aluminum, HDPE absorbs impacts, does not undergo deformation, does not generate vibrations and is 40% lighter. An engine skid plate is a consumable, so the products are only guaranteed in the event of premature breakage of the product. This model fits mounted on KTM 250EXC TPI - 300EXC TPI - 250XCW TPI - 300XCW TPI only. WARNING this reference is not compatible for all years.
Check compatibility with my bike
Consult the general conditions of sale.
Machine compatibility
| Brand | Type | Year |
| --- | --- | --- |
| Husqvarna | TE250 | 2017 |
| Husqvarna | TE300 | 2017 |
| KTM | 250EXC | 2017 |
| KTM | 300EXC | 2017 |
| KTM | 250XCW | 2017 |
| KTM | 300XCW | 2017 |
| KTM | 250EXC TPI | 2019 |
| KTM | 250EXC TPI | 2020 |
| KTM | 250EXC TPI | 2021 |
| KTM | 300EXC TPI | 2019 |
| KTM | 300EXC TPI | 2020 |
| KTM | 300EXC TPI | 2021 |
| KTM | 250XCW TPI | 2019 |
| KTM | 250XCW TPI | 2020 |
| KTM | 250XCW TPI | 2021 |
| KTM | 300XCW TPI | 2019 |
| KTM | 300XCW TPI | 2020 |
| KTM | 300XCW TPI | 2021 |
| Husqvarna | TE250 | 2018 |
| Husqvarna | TE300 | 2018 |
| KTM | 250EXC | 2018 |
| KTM | 300EXC | 2018 |
| KTM | 250XCW | 2018 |
| KTM | 300XCW | 2018 |
| KTM | 250EXC TPI | 2022 |
| KTM | 300EXC TPI | 2022 |
| KTM | 250XCW TPI | 2022 |
| KTM | 300XCW TPI | 2022 |
| Husqvarna | TE250I | 2019 |
| Husqvarna | TE250I | 2020 |
| Husqvarna | TE250I | 2021 |
| Husqvarna | TE250I | 2022 |
| Husqvarna | TE300I | 2019 |
| Husqvarna | TE300I | 2020 |
| Husqvarna | TE300I | 2021 |
| Husqvarna | TE300I | 2022 |
| KTM | 250EXC | 2023 |
| KTM | 300EXC | 2023 |
| KTM | 250XCW | 2023 |
| KTM | 300XCW | 2023 |
| Husqvarna | TE250 | 2023 |
| Husqvarna | TE300 | 2023 |
Products from the same category