Skid plate Honda CRF1100L Africa twin / Africa twin DCT ( 2020 - 2022 ) - Black
Reference AX1595
In stock
Skid plate Honda CRF1100L Africa twin / Africa twin DCT ( 2020 - 2022 ) - Black
Un surcoût lié au dimension du colis pourront s'appliquer au moment de valider votre commande
Skid plate HONDA CRF1100L Africa twin designed for adventure ! PRE ORDERS , first deliveries, begining of November ! Weight ! 3.6Kg WITHOUT the linkage guard , 3.9Kg WITH the linkage guard. Made of High density Polyethylen plastic 8mm thick, this skid plate has been tested during a year to valid the main points : Exhaust protection, cases and water pump coverage, no overwarming and much quieter than an alloy bashplate. HDPE reduces a lot the vibrations and does not undergo déformations. CENTER STAND COMPATIBILITY : YES, if you don't use the linkage guard plate supplied in the pack. CRASH BARS COMPATIBILITY : YES with the HIGH models, NO with the LOWER crash bars. WARNING, this skid plate fits on the CRF1100L Africa twin but maybe not on all model years :
Check compatibility with my bike
Consult the general conditions of sale.
Select your bike to discover the compatible products
Don't hesitate to share and follow !
Compatibility with other accessories
Fitment and compatibility with any other accessory not listed above cannot be guaranteed with your purchase. Any changes made by you are your sole responsibility and cannot be taken care of afterwards.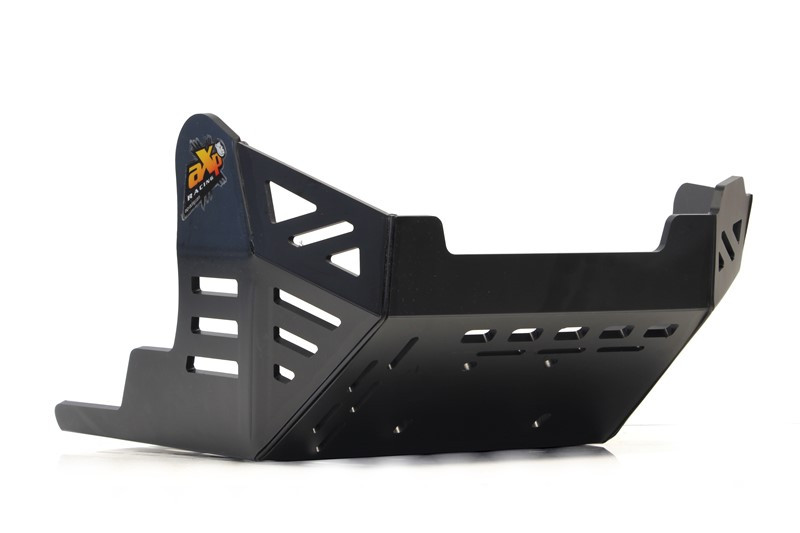 | Selection | Brand | Type | Year |
| --- | --- | --- | --- |
| | Honda | CRF1100L AFRICA TWIN | 2020 |
| | Honda | CRF1100L AFRICA TWIN | 2021 |
| | Honda | CRF1100L AFRICA TWIN | 2022 |
| | Honda | CRF1100L AFRICA TWIN DCT | 2020 |
| | Honda | CRF1100L AFRICA TWIN DCT | 2021 |
| | Honda | CRF1100L AFRICA TWIN DCT | 2022 |
Select your bike to discover the compatible products