Radiator guards Beta 350RR / 390RR / 430RR / 480RR / 500RR ( 2020 - 2022 ) - Red Spacers
Reference AX1556
In stock
Radiator guards Beta 350RR / 390RR / 430RR / 480RR / 500RR ( 2020 - 2022 ) - Red Spacers
Beta 350RR / 390RR / 430RR / 480RR / 500RR-S Radiator guards. Weight : 0.9 Kg. Cut from 4mm thick aluminum plate and lightweight, AXP radiator guards are fitted on three points, two at the front and one at the back. This design protects your radiators laterally in case of slow falls but also prevents them from rolling back in case of high speed impacts. The guard is supplied for both sides with all necessary hardware for mounting. Only compatible with the OEM BETA FAN. NOTE: Our radiator reinforcement will allow you to minimize damages but does not avoid potential deformations. Model designed for 350RR - 350RR-S - 390RR - 390RR-S - 430RR - 430RR-S - 480RR - 480RR-S - 500RR - 500RR-S . WARNING, this reference does not fit on all model years.
Check compatibility with my bike
Consult the general conditions of sale.
Select your bike to discover the compatible products
Compatibility with other accessories
Fitment and compatibility with any other accessory not listed above cannot be guaranteed with your purchase. Any changes made by you are your sole responsibility and cannot be taken care of afterwards.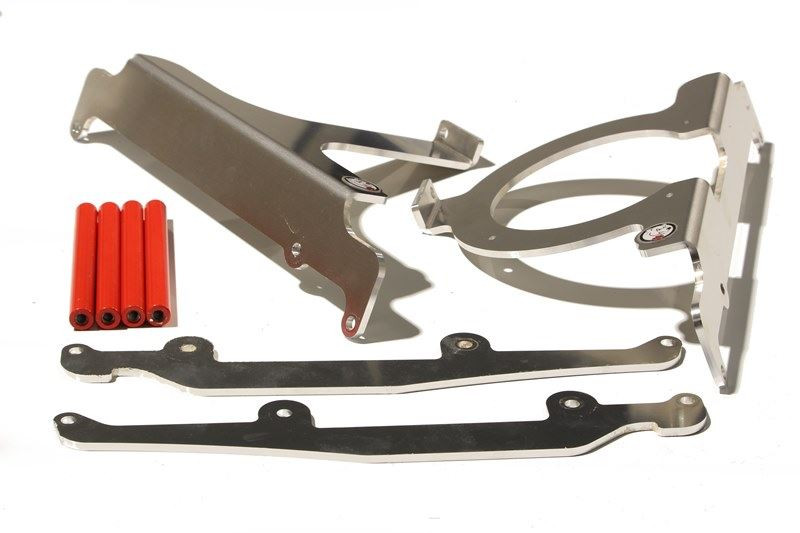 | Selection | Brand | Type | Year |
| --- | --- | --- | --- |
| | Beta | 350RR | 2020 |
| | Beta | 390RR | 2020 |
| | Beta | 430RR | 2020 |
| | Beta | 480RR | 2020 |
| | Beta | 500RR | 2020 |
| | Beta | 350RR | 2021 |
| | Beta | 390RR | 2021 |
| | Beta | 430RR | 2021 |
| | Beta | 480RR | 2021 |
| | Beta | 500RR | 2021 |
| | Beta | 350RR | 2022 |
| | Beta | 390RR | 2022 |
| | Beta | 430RR | 2022 |
| | Beta | 480RR | 2022 |
| | Beta | 500RR | 2022 |
| | Beta | 350RR S | 2020 |
| | Beta | 350RR S | 2021 |
| | Beta | 350RR S | 2022 |
| | Beta | 390RR S | 2020 |
| | Beta | 390RR S | 2021 |
| | Beta | 390RR S | 2022 |
| | Beta | 430RR S | 2020 |
| | Beta | 430RR S | 2021 |
| | Beta | 430RR S | 2022 |
| | Beta | 480RR S | 2020 |
| | Beta | 480RR S | 2021 |
| | Beta | 480RR S | 2022 |
| | Beta | 500RR S | 2020 |
| | Beta | 500RR S | 2021 |
| | Beta | 500RR S | 2022 |
| | Beta | 350RR | 2023 |
| | Beta | 350RR S | 2023 |
| | Beta | 390RR | 2023 |
| | Beta | 390RR S | 2023 |
| | Beta | 430RR | 2023 |
| | Beta | 430RR S | 2023 |
| | Beta | 480RR | 2023 |
| | Beta | 480RR S | 2023 |
| | Beta | 500RR | 2023 |
| | Beta | 500RR S | 2023 |
Select your bike to discover the compatible products