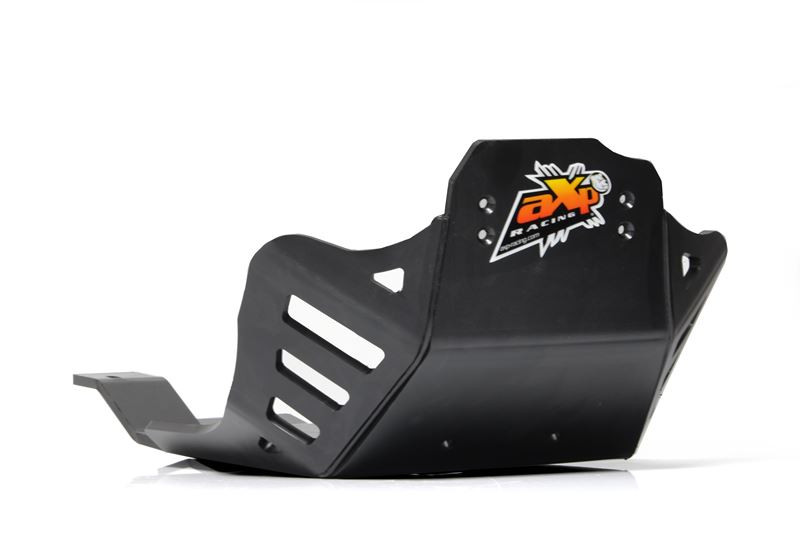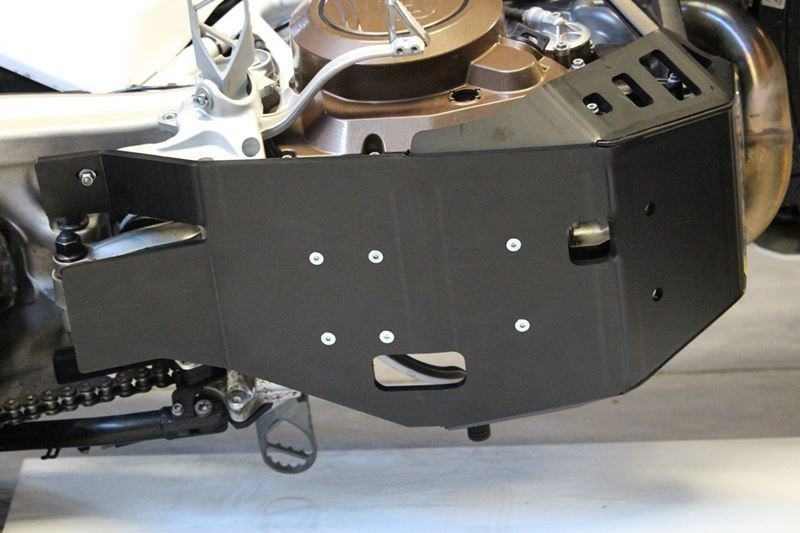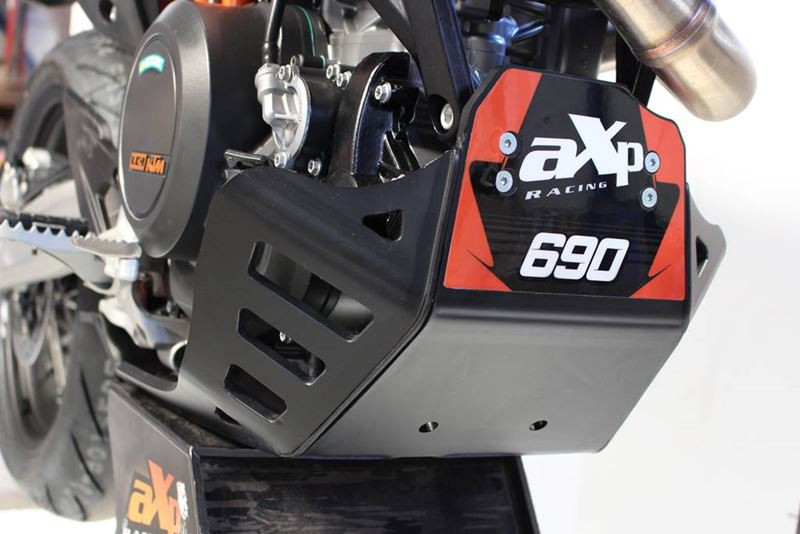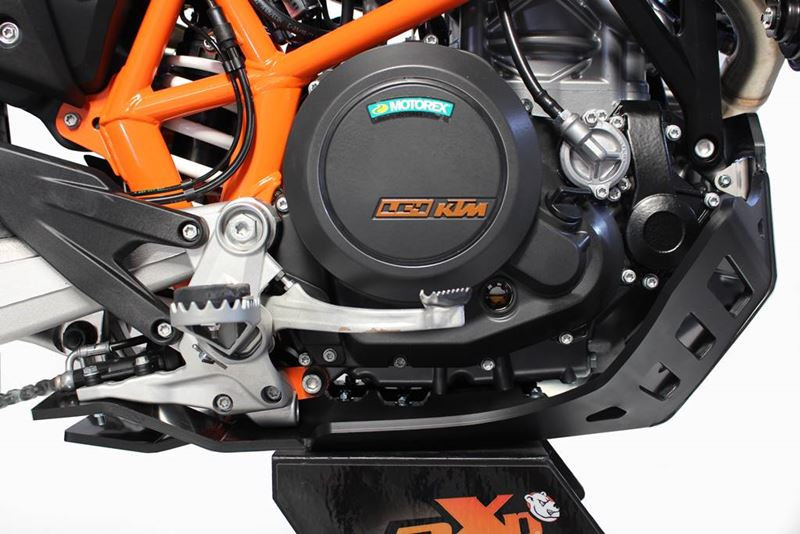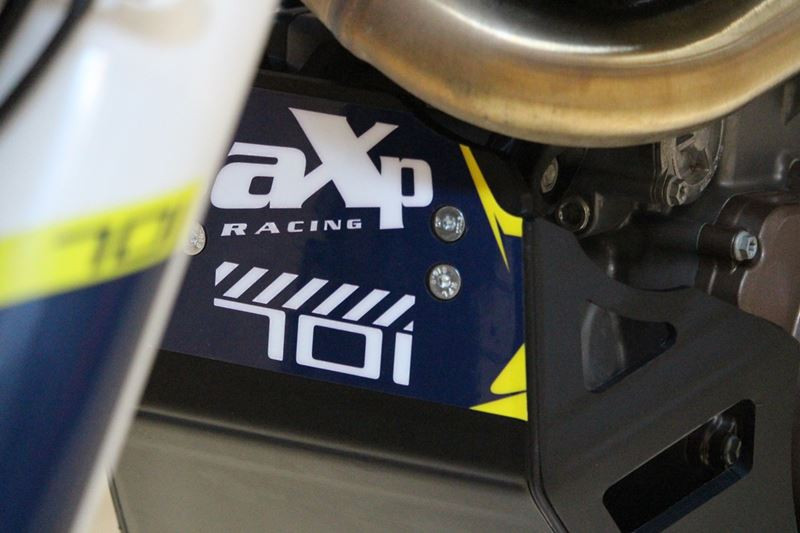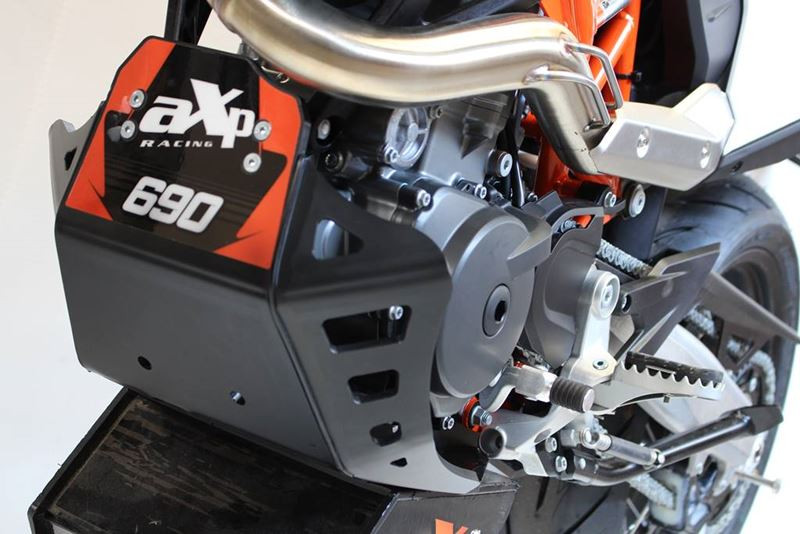 Husqvarna 701 / KTM 690 Skid Plate ( 2009 - 2022 ) - Black
Reference AX1472
Un surcoût lié au dimension du colis pourront s'appliquer au moment de valider votre commande
Husqvarna 701 / KTM 690 Skid plate. Weight : 1.8 Kg. The Adventure skid plates are made for freeride and all types of tracks. HDPE plastic 8mm thick, our bashplate protects your engine, cases, linkage and the master cylinder. Lighter than alloy plates, stronger than carbon, this skid plate fits on 690KTM and 701 Husqvarna ! To check if it fits on your bike :
Check compatibility with my bike
Consult the general conditions of sale.
Machine compatibility
| Brand | Type | Year |
| --- | --- | --- |
| Husqvarna | 701SM | 2015 |
| Husqvarna | 701SM | 2016 |
| Husqvarna | 701SM | 2017 |
| Husqvarna | 701SM | 2018 |
| Husqvarna | 701ENDURO | 2015 |
| Husqvarna | 701ENDURO | 2016 |
| Husqvarna | 701ENDURO | 2017 |
| Husqvarna | 701ENDURO | 2018 |
| Husqvarna | 701SM | 2019 |
| Husqvarna | 701ENDURO | 2019 |
| KTM | 690ENDURO R | 2015 |
| KTM | 690ENDURO R | 2016 |
| KTM | 690ENDURO R | 2017 |
| KTM | 690ENDURO R | 2018 |
| KTM | 690ENDURO R | 2019 |
| KTM | 690SMC R | 2015 |
| KTM | 690SMC R | 2016 |
| KTM | 690SMC R | 2017 |
| KTM | 690SMC R | 2018 |
| KTM | 690SMC R | 2019 |
| Husqvarna | 701SM | 2020 |
| Husqvarna | 701ENDURO | 2020 |
| KTM | 690ENDURO R | 2020 |
| KTM | 690SMC R | 2020 |
| Husqvarna | 701SM | 2021 |
| Husqvarna | 701ENDURO | 2021 |
| KTM | 690ENDURO R | 2021 |
| KTM | 690SMC R | 2021 |
| KTM | 690ENDURO R | 2013 |
| KTM | 690ENDURO R | 2014 |
| KTM | 690SMC R | 2013 |
| KTM | 690SMC R | 2014 |
| Husqvarna | 701SM | 2022 |
| Husqvarna | 701ENDURO | 2022 |
| KTM | 690ENDURO R | 2022 |
| KTM | 690SMC R | 2022 |
| KTM | 690ENDURO R | 2009 |
| KTM | 690ENDURO R | 2010 |
| KTM | 690ENDURO R | 2011 |
| KTM | 690ENDURO R | 2012 |
| KTM | 690SMC R | 2009 |
| KTM | 690SMC R | 2010 |
| KTM | 690SMC R | 2011 |
| KTM | 690SMC R | 2012 |
Products from the same category